Kuadrilla member registration is now CLOSED
The Basque Soccer Friendly's Kuadrilla, is our exclusive membership club. Kuadrilla to the Basque community means a close group of friends.  Members of the Kuadrilla receive pre sale ticket access, a limited edition t-shirt, a commemorative poster, and invitations to exclusive monthly events.
For more information on ticket pre-sale and events for Kuadrilla members, please visit the Ticket Pre-Sale page and the Events page.
Look for our Kuadrilla members around town starting in May in these limited edition Kuadrilla T-Shirts.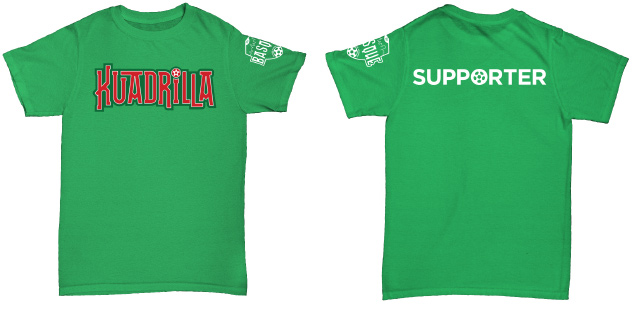 Kuadrilla T-shirts were ordered only for the members and will be available for member pick up starting May 8th at our first Kuadrilla event or at our HQ.