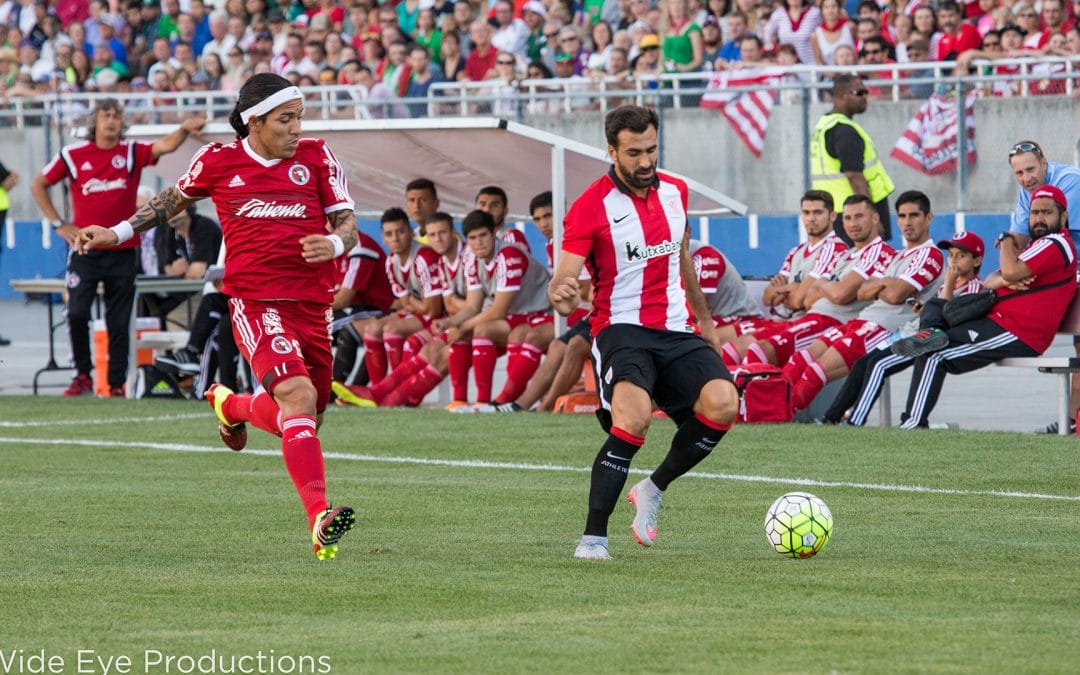 Organizers of the Basque Soccer Friendly announce the postponement of their return to Albertson's Stadium to July 2021.
Plans for the 2020 edition of the Basque Soccer Friendly included professional men and women's teams from the Basque Country and North America.  With the Covid-19 pandemic disrupting gatherings and sporting events around the world, Basque Soccer Friendly organizers and Boise State University decided the situation is too uncertain to continue with plans for July 2020.
In 2015, the Basque Soccer Friendly featured La Liga's Athletic Club Bilbao vs. Liga MX's Club Tijuana on July 18, 2015 in Albertson's Stadium on the campus of Boise State University. Even after having to move the date of the game two weeks earlier due to Athletic Club's Europa League qualification that year, the Basque Soccer Friendly in 2015 still gathered over 22,000 attendees to celebrate these two immigrant communities and professional soccer coming to Idaho for the first time. All of the proceeds from game in 2015 went to benefit Basque Studies scholarships at Boise State University and Idaho Youth Soccer Association's player scholarships.
As plans were well under way for the games in July 2020, Basque Soccer Friendly organizers are now selling limited edition Kuadrilla 2020 t-shirts online to benefit St. Luke's Covid-19 Response Fund. Visit basquesoccerfriendly.ekitechnologies.com for more information.
Information about the rescheduled games in July 2021 will be shared on BasqueSoccerFriendly.com and the Basque Soccer Friendly's social media.
For more information contact: argia@basquesoccerfriendly.com
Argia Beristain, Event Director at 703-309-9437
Facebook: www.facebook.com/basquesoccerfriendly
Twitter: @BasqueSoccer
Instagram: basque_soccer_friendly